My Team
Our team's philospohy is that the whole will always equal more than the sum of it's parts. Together we leverage each other's expertise to collaborate with our clients. We believe in radical transparency and our clients will always know how we're compensated and why we're worth what we're paid. We are all in this together, and you'll never have doubt if we'll be there to help when you need it most.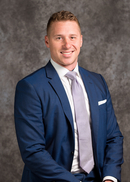 Jack Lee Hills
Associate Financial Representative
Office 585-248-4713

Having enlisted in the Marines at 17, Jack spent the next five years traveling the world as a military intelligence analyst.  Having over a decade of real world analytical experience both in and out of the Marines, as well as a love for all things economic and market related, Jack now serves as our primary investment assistant.  His responsibilities include examining and assessing economic and market trends, earnings reports, financial statements, and various other indicators or factors to determine suitable investment strategies.  Now what that means can vary from person to person. However, whether it's someone just beginning to save, or reviewing the portfolio and asset allocation for someone else who's nest egg represents the culmination of 40 years of work, the end state is always the same.  Making sure the investments help represent what you need them to accomplish for you and your loved ones.
Jack holds the Series 7 & 63 licenses, and is also sitting for his CFA® (Certified Financial Analyst) designation.  One of the hardest accreditations in our industry, this will help our team better create and implement investment strategies, as well as helping position our clients into areas that are never reactive in nature, lining up their specific needs, to their specific investments
When he's not working, you'll find him golfing, trying new restaurants or bars in the area, and watching baseball – lets go Mets! Currently, Jack lives in the NOTA district of Rochester.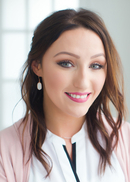 Steph Catherine Nemechek
Agent Assistant
Office 585-586-6300

Steph is our Director of Operations and handles all the day-to-day operations for The Haigh Financial Group. While a lot of her work occurs behind the scenes, she's to thank for making us as successful as we are.

Steph formerly ran her own practice and we decided to combine forces in 2017. She ensures our clients receive a world class experience from start to finish.
Steph also lives in the city of Rochester with her boyfriend Cam, a second year Family Medicine Resident, and their Siberian Husky, Hops.